A Fifteen Dollar an Hour Minimum Wage, Pros and Cons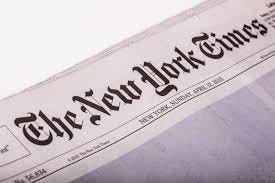 A New York Times piece crossed my desk a couple of
days ago and it seems to see as much down as up-side. NYT writers Jim
Tankersley and Emily Cochrane refer to a new report by the Congressional Budget
Office, so I guess that says it all—people with no skin in the game making
judgements.
It's bullshit, but we'll take it a
step at a time.
What happens if there's a $15 minimum wage? The report
projects:
• Higher pay for at least 17
million workers in the U.S., and maybe as many 27 million. Maybe? That's a
pretty wide spread, 8% of the entire population.
• As many as 1.3 million people
lifted out of poverty. What's goin' on with the numbers here? 47 million
Americans live below the poverty line. You can pretty well be that all
of them are making less, way less, than $15 an hour.
• But an estimated 1.3 million
Americans could be put out of work, and that figure could be as high as 3.7
million. Out of work? Explain that to me.
I remember that not all that long
ago the experts told us that if gas hit $1.50 a ga…
This post is for paid subscribers