A Nation of Law, Gone Lawless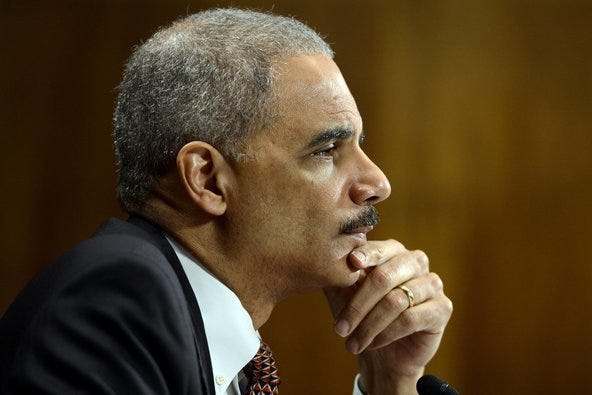 Early In March, Attorney General Eric Holder told the Senate Judiciary Committee he and his Department of Justice were, essentially, unable to prosecute crime. He told the Senators, without any irony at all, that certain private institutions were simply too big to prosecute. He is, of course, talking about banks—a specific bank in this case, but we'll come to that.
Holder's statement begs the question, if banks have been acknowledged as too big to fail and, if he has extended the 'too big' franchise to prosecution for crimes, can too big to audit be far behind? Perhaps they are like mastodons and too damned big to do anything with, short of waiting out their inevitable extinction.
Mr. Holder's statement has been met with everything from incredulity to outrage, yet I see a note of bravery in his public statement, perhaps even patriotism. This man, charged with enforcement of the law and administration of justice, told the Senate (and the rest of the country) what we had all suspected …
This post is for paid subscribers