An unknowable Social Future that will certainly be Different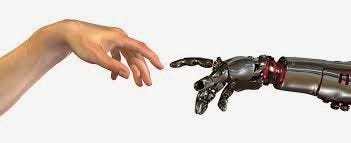 So let's assume that from here on out, money is going to rule. Accepting that as fact liberates the mind to the reality of what is likely to arrive in the developed countries rather more quickly than we might imagine. By 'developed,' I define the term as wealthy, industrial, technological and consumer-based nations.
Those of us (and I have been among them) who rail against the inequity of the 1% and commiserate with the left behind may be beating a tired drum that will never lead another marching band. We're wrong to look backward when the sand is shifting under our feet at an unprecedented rate. And if there is truly no looking back, then what lies ahead? A Blade-Runner world? Unending chaos? Not likely.
But we may come frighteningly close during the transition and it won't be pretty. Political and social response to those changes is unknowable, so I'll not pretend to know. Who would have thought that in a scant fifty years the same Africa that spread the word of John Kennedy's assassi…
This post is for paid subscribers