At long last, a Quiet Holiday
Quiet for me, hardly the rest of the world. Up at the summer-house, to do some long put off labors that include a lot of heavy-duty physical work, which is good for me as I get older. Too much time has been spent at the computer lately, chasing stories across the globe.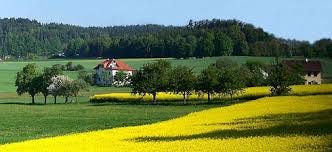 So, while I'm here, I still read of raging fires threatening our beloved Yosemite, the build-up to an apparent Syrian involvement, the on-going Edward Snowden story and sad, unsettling news of Chelsea Manning's 35 year sentence for disclosing to us what the American military has been up to. There's much beyond that of course, but you get my drift—the world is in a state of chaos, while I refresh my soul and body by digging in the earth, building walls and generally turning away from the earth's woes to its magical plenty. Two weeks of this, the first such break in ten years, not tuning out, but tuning down.
I've often said that writers need a certain amount of 'down time' to refresh their creative juices and look more…
This post is for paid subscribers