Bank Settlements for Criminal Activity—and Willie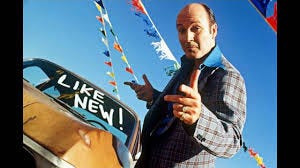 Would you buy a used car from a dealer who had been repeatedly sued for false claims and screwing his buyers? I guess not and yet we keep doing business with major banks that do the same.
Bernie Madoff is in jail right now, serving 150 years for duping investors in a Ponzi scheme. Justice served, but Bernie's a bit-part player in widespread international fraud, a very small fish in an enormous pond of barracuda.
Yet the top seven major American banks settle enormous claims against them for fraud out of court, with no jail time for CEOs and what amounts to a hand-slap penalty.
Last week, leaders of seven of the country's largest banks testified before the House Financial Services Committee that, a decade after the global financial crisis, the industry is financially healthier and less risky.
This post is for paid subscribers