Barack Obama; Selling out His Constituency
It was all about Hope and Change We Can Believe In and we bought it.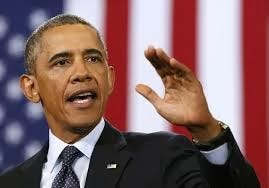 My goodness, how many presidential candidates have thrown those lines out there? But we elected the man and danced in the streets after a previous eight years of fear-based lies. It was a huge relief to those who felt America had been hustled by the outgoing administration. The system would right itself. Thank God, the system would finally right itself, with this smart, savvy constitutional lawyer at the helm. If he happened to be a black man as well, it was simply another page turned in the American history we all believed was inevitable.
"Barack Obama ran for president as a man of the people, standing up to Wall Street as the global economy melted down in that fateful fall of 2008. He pushed a tax plan to soak the rich, ripped NAFTA for hurting the middle class and tore into John McCain for supporting a bankruptcy bill that sided with wealthy bankers "at the expense of hardworking Americans." Obama may not have run…
This post is for paid subscribers