Bradley Manning Trial Breaks Code of Military Justice
There are two aspects of the code of military justice that have been broken prior to the trial of Bradley Manning:
The right to a speedy trial and

The right not to be tortured.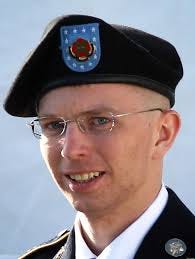 In the first case, Manning was incarcerated for nearly three years prior to his trial—hardly 'speedy' under any definition of that term. In the second, ten months of those three years was served under solitary confinement, widely considered to be a form of torture and to absolutely no purpose other than to break the morale of the defendant. 
Why no trial 'rapidly and without delay,' the very definition of speedy? The military is silent on that, although they had all evidence on hand to try Manning from the very beginning.
The fair-minded might conclude that three years behind bars without trial, ten of them in solitary confinement, served no possible purpose other than to send a message to others who might have such courage. We must further assume (without such a trial) that Manning's actions were motivated by a …
This post is for paid subscribers