Brian Williams and the days when America had Better Sense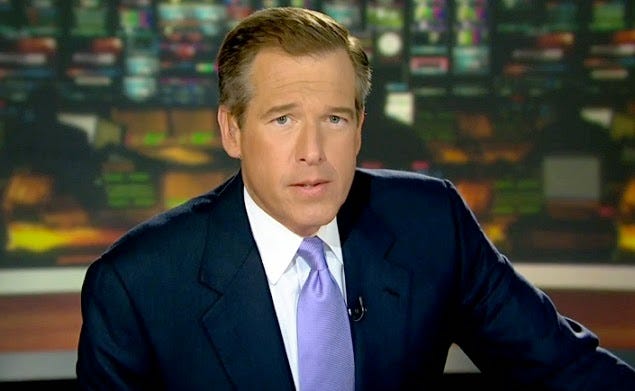 Brian Williams' suspension as the NBC Nightly News anchor, for allegedly misrepresenting his experiences in a war zone in Iraq, is a case-in-point of the savagery with which we devour our own in present day America.
Williams is (or was, the outcome yet to be determined) a first-rate news anchor. Recipient of a Peabody Award for coverage of Hurricane Katrina, Vanity Fair said Williams' work on Katrina was "Murrow-worthy," a reference to the gold standard of journalism, Edward R. Murrow. In 2007, Time named Williams one of the 100 most influential people in the world. During the ten years he anchored the news segment, Williams picked up 12 News & Documentary Emmy Awards for NBC. For the past six of his ten years behind the NBC desk, Williams has led the three major networks in ratings.
Ah, but that was then and this is now.  
Was he or was he not actually shot at and was his helicopter hit by enemy fire? It seems not. Events as well as memories get fuzzy over time. Did John Kennedy actuall…
This post is for paid subscribers