Burning Witches Once Again with #meetoo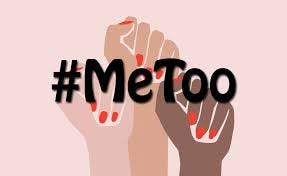 I've been silent on the Weinstein aftermath for a while because I needed to soak in the circumstances over a period of time. Still not sure if I comprehend it all, the one thing I have become sure of is that it is a conflagration well past time for ignition.
This is not current news. This is a revelation of misdeeds and horrors as old as slavery and, as we once came to our senses and outlawed slavery, its stink of racism still lingers in the air today, more than a century and a half after its demise.
My concern is that the Weinstein furor will halt the demeaning and sexual abuse of women at the top of the (presently) male pyramid, but do little at the bottom. Does anyone really believe that the fire Harvey touched off will scorch the wolf-whistlers on our streets or the likes of Playboy and Hooters?
Will it deter small-minded bosses in small offices from leering at or propositioning their employees? Do we really believe #metoo will affect the hospitality industry or change our regard and…
This post is for paid subscribers