Can't Cure a 300 Year-Old Drought by a Month of Rain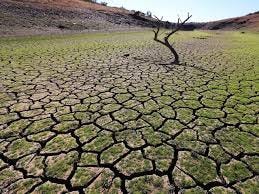 Racism is in the American DNA, a matter of societal drought that goes back a long way,
aimed at everyone in our newborn nation that wasn't white, and some that were.
The Framers of our Constitution
made a game go of it, with their finest rhetoric.
"We hold these truths to
be self-evident, that all men are created equal, that they are endowed by their
Creator with certain unalienable Rights, that among these are Life, Liberty and
the Pursuit of Happiness."
But that was a fiction that couldn't stand up to circumstance.
I guess they wrote it as an aspiration, because the fragile land they won by
force of arms from the British was built on agriculture—mostly cotton—and in
those times cotton meant slaves, sold like cattle into lifetimes of servitude.
If you find it hard to conceive of that mind-set in those
days, think of your mind-set in these days. You would bristle at
someone calling you a racist. But you (and I as well) are and have been perfectly
willing to accept that the poor and the lower rungs o…
This post is for paid subscribers