Consumer Spending, Bedrock of the Economy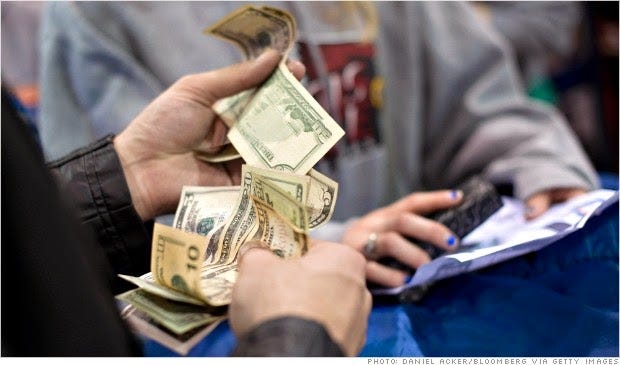 That's the common view by business. I don't happen to agree with it, but it's the buzzword voiced every time 'what's wrong with the stumbling economy' is discussed, so I'll accept it for this column.
Seems to me it follows that, if consumer-spending is truly the key to prosperity, consumers should have something beyond the soul-killing basics with which to spend.
Agreed? I mean, that's central to the argument.
Increasingly, inexorably and heart-breakingly, they simply don't. Not to try to draw that rusty sword of economic inequality from the scabbard, but a frightening number of our citizens simply are unable to contribute to consumer spending. Yet expansion is the key, according to the pundits and (as Johnny Carson was famous for saying) "if you buy the premise, you buy the bit."
Okay, I buy the premise. But I have big problems with 'the bit' and here's why.
Millions of American families are one health issue or job loss away from bankruptcy.

 Student-loan debt now surpasses all credit-card…
This post is for paid subscribers