Defining American Conservatism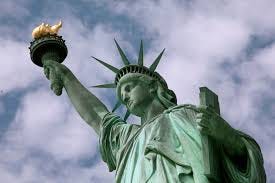 It's interesting to me to look up the definition of 'conservative.' I would have expected one definition at least to be 'someone who conserves.' But alas, that explanation fails the current list and I find instead:
Adjective: Believing in or supporting tenets of the political right: "The Conservative authoritarians who were more inclined to violence."
Noun: A member of a Conservative Party.
Wouldn't one at least expect a throw-away to those who care about the planet, or possibly those who seek to maintain (conserve)—at least in the American context--our freedoms, willingness to welcome the poor and disadvantaged of the world and possible support for the upward mobility for which all citizens strive?
Nary a word in that context.
So, given that the word itself has been hijacked, let's take a look at the scorecard under its current (and woefully political) definition. The 'political right' in the dictionary definition rather neatly…
Scrapped all hope of environmental sensitivity, opting instea…
This post is for paid subscribers