What Is This Constant Argument That Doing the Right Thing Will Put People Out of Work?
Disclaimer: I try to see both sides of issues, but I'm
angry and this article is angry and I apologize for that.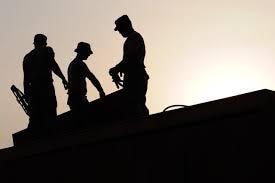 My god, you hear it on every issue:
·
Stopping fracking
·
Shutting down oil wells
·
Plastic single-use bottles
·
Electric cars
·
Mining
·
Agricultural pollution
·
Over-fishing
·
Over-logging, and on and on.
As if it was a choice. As if simply not thinking
about how the planet and all its animals are disappearing as we trudge off to
the mall is going to solve itself.
Not to put too sharp an edge on it
folks, but already—right now—if we were to immediately
stop fucking up the planet, it's already too late.
Too late to survive? Probably not, but already way too
late to continue to exist on the planet as we have always known it.
Lions and tigers and bears? Gone.
Most of the fish in the sea? Gone. Life in Miami, Seattle, New York, Los
Angeles, San Francisco, Boston and most of the great cities throughout the
world that are oceanside (think Venice)? Not gone, but unrecognizable
and unlivable as we knew them.
Th…
This post is for paid subscribers