Donald Trump Re-brands the Republican Party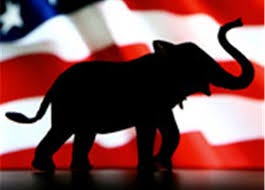 Few people understand branding as does our president-elect. The fact is that he might well be looked upon by slightly over half the nation as little other than a brand. But he knows the territory and what he chooses to do with his first term will linger for generations in his party. Let's discuss what is at stake.
The Republican Party has slowly devolved (some might say been captured) by its wilful outreach to a base, formerly held by the Democratic Party in the South and left up-for-grabs by Lyndon Johnson's passage of the Civil Rights Bill. The tail has somehow come to wag the dog. 
Its devolution was further tied to twenty-five years of increasing intransigence, highlighted and powered by Grover Norquist's pledge by all Republicans to never raise taxes under any circumstance. Norquist was elected by no one, but he prevailed and a party that cannot negotiate on something as vital to American interests as taxes finds itself unable to negotiate anything of value. 
Thus Republicans be…
This post is for paid subscribers