Europe Turns Toward Fascism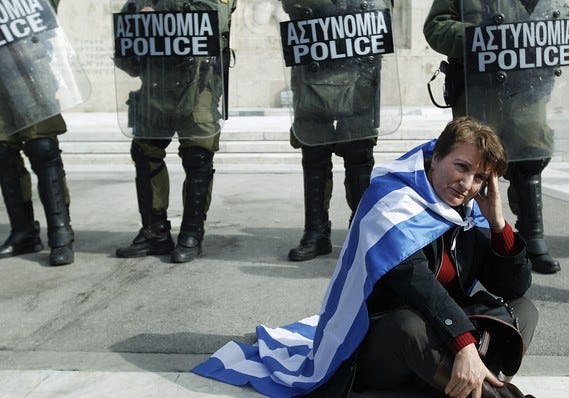 Fascism is always lying there, just under the skin of democracy, waiting for its place in the sun.
For openers, the National Alliance in Spain declares itself the ideological heir of European fascism, the Golden Dawn in Greece is described as neo-Nazi and fascist, along with Italy's New Order Vanguard, a neo-fascist group. 
Elsewhere across Europe right-wing conservatism is on the rise, fueled by economic stagnation, joblessness, immigration fears as Africa continues its stream of boat-people across the Mediterranean to the shores of Italy, Spain and Greece. France, Sweden, Norway and the United Kingdom are feeling the pressure of increasingly right-wing organizations simmering on the stove of populations that see themselves as increasingly abandoned and disenfranchised.
All of which may or may not be true and may or may not be a fair assessment—but the fear is there over the future of Europe's great experiment with union—and fear has always been the soil in which fascism takes root.
So w…
This post is for paid subscribers