Everybody Knows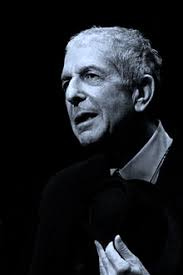 What brings us together as Americans is far stronger than what divides us. The right-left, conservative-liberal narrative clung to by mainstream and social media moves society in the wrong direction.
It's time—perhaps way past time—to understand that America's naked, with its pants around its ankles politically and socially. Here's a bucket, folks. Everybody bail.
The lyrics of Leonard Cohen's Everybody Knows come to mind.
Everybody knows that the dice are loaded Everybody rolls with their fingers crossed Everybody knows the war is over Everybody knows the good guys lost Everybody knows the fight was fixed The poor stay poor, the rich get rich That's how it goes Everybody knows
Everybody knows that the boat is leaking Everybody knows that the captain lied Everybody got this broken feeling Like their father or their dog just died Everybody talking to their pockets Everybody wants a box of chocolates And a long-stem rose Everybody knows
Everybody knows that the dice are loaded and that's nev…
This post is for paid subscribers