Falsehood Flies, and Truth Comes Limping After It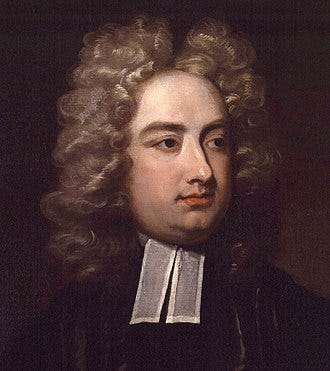 Jonathon Swift wrote that in 1720, so it's easy to see that today's worries have a long and honored past in the minds of intellectuals. Swift, you may (or may not) remember wrote Gulliver's Travels and is regarded by Encyclopedia Britannica as the foremost prose satirist in the English language. But that particular quote is far from satire.
My take on it is that, while truth may limp, it somehow always crosses the finish-line, the tortoise that overcomes the hare. In fact that may be the very definition of truth—that it always shows itself in the long run. For the salvation of our species, truth is inevitable.
Well, thank god for that. We now have been introduced to fake news that is demonstrably not fake and a new hybrid on the political marketplace called alternative truth. I was unaware that truth had an alternative. Perhaps Swift might get a chuckle out of that.
Nearly 300 years ago in those horse-and-buggy days when Jonathon made the comment, to 'fly' meant like a bird. Little could…
This post is for paid subscribers