Fracking Our Way into the Unknown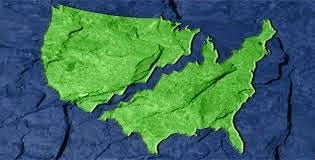 Oklahoma, that battered state with unprecedented tornadoes is facing another anomaly—earthquakes. Although they are not unknown in the state, from 1972 to 2008 only an average of two were recorded each year. 
Then the lid came off the kettle.
Beginning in 2009, the frequency of annual earthquakes increased to hundreds in 2014 and 2015, an occurrence that now has a name—earthquake swarms. One of the most significant earthquakes of this current swarm was a 5.6 magnitude earthquake east of the Oklahoma City area, the strongest in the history of Oklahoma. Makes hornets in the backyard seem like a minor inconvenience.
2014 recorded 567 Oklahoma earthquakes (of at least 3.0 magnitude) in Oklahoma, more than those of that size during the previous 30 years combined. This sort of thing is happening elsewhere as well, where 'swarms' are found in and around fracking sites. Ohio and Pennsylvania, both states with not much quake history are shaking, rattling and rolling. Both states are fracking-acti…
This post is for paid subscribers