From Pope Francis to Warren Buffett; Warnings of Global Economic Collapse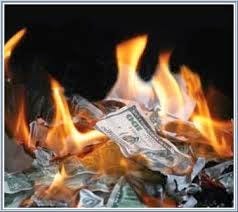 Add me to that list, although I am arguably less well known. Since 2008 I have been writing that the world economy has yet to fall off the edge of the table. Now, that argument is gaining traction, but only in private conversations and even there it's precious little comfort.
Recovery (if one even dares use that term) has been restricted to the gamblers…always a sign of havoc to come. Commodities (set off by weakness in all other sectors) seemed the only game left for the enormous tide of money seeking a place to profit. The Dow soared as wages dropped and another bubble is set to pop. The logical mind would assume that a consumer society must have consumers, but we chose to hang them out to dry. Wal-Mart, Tesco, McDonalds and down-line retailers are all against the wall, as buyers were given little choice but to turn to debt as a life-style.
With Mr. and Mrs. Everyman hard up and struggling, it's no surprise that what we falsely labeled as 'growth' and 'recovery' is proving unsustainab…
This post is for paid subscribers