Gone Missing—the Soul of America's Political Parties
I listened to a Washington Post podcast titled The fight for the soul of America's political parties. It parsed a great many aspects of what it means to be a Republican or Democrat, including historic backgrounds and past fluctuations in party loyalties.
And I'm bemused because it was well researched, wonderfully presented and entirely missed the point.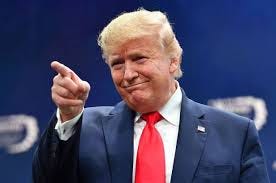 We have a president nobody expected to win, particularly his own Republican party. He lost the popular vote by three million votes. In my lifetime, that's the first time we elected a president no one wanted. And he seems well on his way to re-election.
No one seems to understand the Trump phenomenon and that's the part that fascinates me.
This will be my 15th presidential contest. Those elections gave us some outstanding leaders, some who failed to live up to expectation and a few who were just plain awful.
But we've never had a president like this one. I've seen presidents hotly debated by critics and three who were impeached—which I suppo…
This post is for paid subscribers