Greece
I can't remember the last time I posted an article by someone else (in its entirety) on Dark Side of the Moon. But here one is, by Zoe Williams of the Guardian UK that I feel should be read as widely as possible: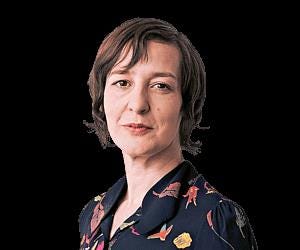 The moral crusade against Greece must be opposed
Zoe Williams, Guardian UK, June 28, 2015
The idea that Greece partly deserves its fate reflects an order in which wealth trumps democracy. We should fight a narrative that enfeebles us all 
 'This is our political alternative to neoliberalism and to the neoliberal process of European integration: democracy, more democracy and even deeper democracy," said Alexis Tsipras on 18 January 2014 in a debate organised by the Dutch Socialist party in Amersfoort. Now the moment of deepest democracy looms, as the Greek people go to the polls on Sunday to vote for or against the next round of austerity.
Unfortunately, Sunday's choice will be between endless austerity and immediate chaos. As comfortable as it is to argue from the sidelines that m…
This post is for paid subscribers