Greece: Europe's Defining Opportunity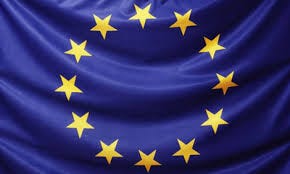 All of the players are in place.
The European Union faces its best opportunity since the Marshall Plan to cure its ills and thrive--or slowly fade into disunion and permanent decline.
Let's consider those players:
·      Greece, with no way out of a form of permanent slavery.

·      The Troika:

Germany, weary of carrying Europe on its shoulders.

The International Monetary Fund (IMF) admitting a bailout is unfair, unsustainable and a toss of good money after bad.

The European Central Bank, with little option but the choice between a bad decision and a disastrous one.

·      The European Union Member nations, terrified of where all this is going, who is next and what of those who are paying their debts?

Without seizing that opportunity, Europe is faced with the 'or slowly fade' option. It's there to be seized and Greece is the catalyst. Italy may be the next to fall and Spain and Portugal face decades of wearying austerity before (and if) they recover.
Nine of the 29 EU members still maintain the…
This post is for paid subscribers