How Should a Society Respond to a Looming Crisis of Uncertain Timing but Catastrophic Proportions?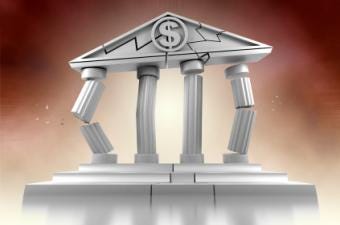 How can it begin to right itself when its entire banking/investment infrastructure and culture developed in a way that leaves it profoundly vulnerable to economic disaster?
How indeed? Mark Twain is said to have commented, "history seldom repeats, but it tends to rhyme."
Well, this is a very old rhyme indeed, its more recent history carrying us through the Great Depression, Savings and Loan Collapse, the Dotcom Bubble and finally, the 2008 Lesser (but not by much) Depression. Now today a worldwide shadow shrouds corporate bank loans about to go to hell.
Corporate? Indeed, it is so. Packaged home loans have become passé and banks are hot on the trail of new victims.
It seems they eagerly re-wired the mortgage asset packaging that set the stage for the 2008 collapse, only this time with shady corporate loans. Turns out not to have worked so well.
The vehicle in both cases was (and is) unregulated derivatives, packages of debt passed on to investors with exuberant return percentages. I will r…
This post is for paid subscribers