HSBC is Not and Never Was Too Big to Prosecute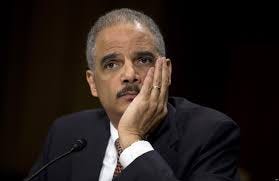 By now we all know the Eric Holder statement that HSBC (Hongkong and Shanghai Banking Corporation) was just too large to prosecute without the financial world falling apart. Under oath, he told the Senate Judiciary Committee just that. That story is four months old now and perhaps the news-cycle is busy enough with other matters for my opinion to be heard.
Holder is wrong for a bunch of reasons, but his major wrong is that HSBC would have purred along just fine if it's top fifteen executives had been indicted and, after 'due process and a jury of their peers,' found themselves stamping out license plates for twenty or thirty years.
Case in point:
Ann Almeida, Group Head of Human Resources and Corporate Sustainability
Samir Assaf, Chief Executive, Global Banking and Markets
Irene Dorner, President and Chief Executive Officer, HSBC USA
Pam Kaur, Group Head of Internal Audit
Alan Keir, Global Head of Commercial Banking
Stuart Levey, Chief Legal Officer
Antonio Losada, Chief Executive of …
This post is for paid subscribers