In the Midst of Our Lives
That's where events happen, in the midst of our lives, while other things are going on, here in Prague and elsewhere.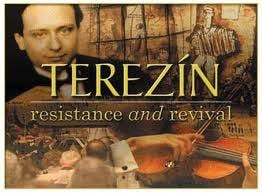 For the past month, much of my personal life has been involved with serious reconstruction of my wife's much ignored summer house up near Litomerice, at the edge of the low mountains that border Germany. Geographically not all that far from Terezin, the Nazi concentration camp and that's yesterday's history in this green and welcoming area. Which is part of my point. Now, that time in our lives that counts for us, blurs history.
In the past month, while I was jack-hammering old concrete and preparing to pour new, Egypt burst into the flame of a rejected, yet democratically elected President, the first the nation has ever known. It smells of CIA intervention, another of those meddlesome elections whose victor didn't quite suit us, but concrete must be jack-hammered. Egypt must wait and, having waited, drifts into the mists of 'oh yes, that too.' For Egyptians, its demo…
This post is for paid subscribers