Insatiable; a Porn Story, but Not That Kind
I was glancing through the newspaper a few days back, wondering where all the positive stories had gone from our news, when I ran across this: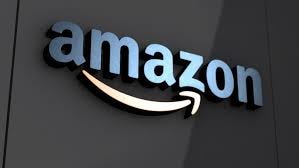 'Tech stocks battered after disappointing Amazon and Alphabet results: after the bell, Amazon tanked 8 percent. The fall came after the online retailer and cloud computing heavyweight reported that its quarterly net sales rose to $56.58 billion from $43.74 billion a year earlier. That missed analyst estimates of $57.1 billion'…(Investing.com)
So, the Insatiable investor class punished Amazon by 8% for missing their estimates by 2 ½%. Well, that oughta teach 'em. "When we make quarterly estimates, no matter that we don't have a fucking clew about how to actually run such a company, they better listen up," said Ritchie Rich, flashing his Insatiable investor million-dollar smile and raising a carefully tweaked and surgically enhanced eyebrow.
That's pornographic.
That's what we've come to in the world of flash trades. All those little old widows who u…
This post is for paid subscribers