Is America on its way to becoming Greece?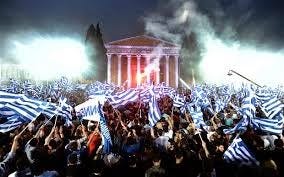 Greece has a basket-full of problems, an impending yard-sale of what assets remain.  America has little in common with most of them, but one is outstanding in its similarities: income tax collection. 
Before you get all bent out of shape with my take on it, consider what the two nations share, rather than how we differ.
Greece has an estimated annual loss from uncollected taxes approximating $30 billion. That's tax evasion on a major level and of course righting those wrongs takes political will as well as a change in a social culture that sees fiddling the taxman as a national sport.

United States losses from uncollected taxes currently approach $400-$500 billion annually. That culture of non-compliance is growing, fed by Corporations and individuals that can afford (legally) to shelter their income. It's made more dire by the growing inability of the IRS to enforce the collection of taxes actually due.
Are we well on our way to becoming Greece? Certainly not by that bare-bones compariso…
This post is for paid subscribers