Is Big Business another NSA, or is it the other way 'round?
The Snowden leaks have America's knickers in a twist on spying by our government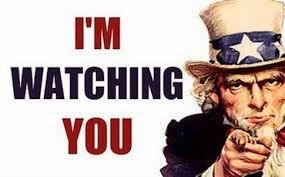 and the demise of personal freedoms. Well, Mr. and Mrs. America and all the ships at sea, they're quite properly twisted around our ankles and I'm a great supporter of whistleblowers. Without the Edward Snowdens of the world, there would be no crack in the door of secrecy.
"There is a crack, a crack in everything. That's how the light gets in." -Leonard Cohen
It is indeed, Leonard, but for me it begs other questions. Nearly everything we do these days is connected in one way or another with the Internet. Banking, searches for
information, newspapers, film and TV access, online shopping (or comparisons prior to purchase in shops), cell phone use, Facebook, Twitter, emails and the list goes on, if you stop to think about it—every step of the way, statistically sliced and diced by Corporate America for their own purposes (it's no proofreading error that I have capitalized Corporate America as a single entity).
T…
This post is for paid subscribers