Is It Really the Business of Business to Destroy Ourselves?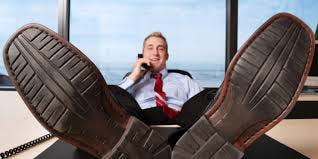 I suppose that, depending upon where you see the glass, this is just another of these half-full or half-empty conversations. Perhaps the title deserves a question-mark.
Pessimists (and I am very close to being one) will argue that Wal-Mart, Amazon and their like have grabbed an outsized slice of the American Pie.
There are markers for this for anyone over the age of sixty and that leaves out 80% of you. Historic memory is a short-lived thing.
The first is the Eisenhower-inspired interstate highway program, begun in 1956 and completed ten years later. The second is the eight years of the Reagan presidency, from 1980 to 1988.
Eisenhower connected America and that was a great thing, but it had side-effects. Doesn't everything. My favorite term is unintended consequences. Car ownership took off like a scalded cat, which was great for Detroit but didn't keep car-town from folding a couple decades later.
This post is for paid subscribers