Israeli-Palestinian Peace is Not Difficult to Achieve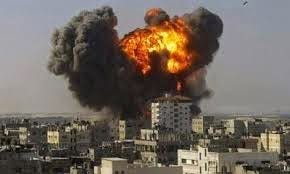 Say what? Peace between these two areas (only one of them is a country) has been at loggerheads for half a century and the world misunderstands the story as an intractable standoff. There's good reason for that, as American presidents from Jimmy Carter to Barack Obama have tried and failed at mediation. The confrontation is insolvable, it would seem.
Which is utter nonsense.
Israel was determined to create a homeland for worldwide Jews and the world was determined to give them one, no matter the cost. The Holocaust loomed large over seventy unending years of guilt-ridden political gutlessness and misdirection, at unimaginable cost, but Israel got their nation. Palestine wanted a homeland as well and no one gave a damn, so they have no nation, no hope, no economy and no future. Hamas was born of that circumstance and our collective international witlessness and ignorance has brought us to the current Gaza disaster.
Early in my lifetime—and it's been a longish life—the Soviet Union and Chi…
This post is for paid subscribers