Lack of Consensus is Not the Problem With Politics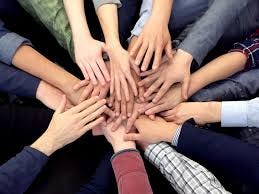 Articles abound blaming the lack of consensus for today's malfunctioning politics and they are right, but only to a point. We yearn for the good old days of cross-party consensus on such issues of common interest as...
Income inequality

Job loss

Infrastructure meltdown

Social isolation

Outright fraud and corruption

Immigration
…and others too numerous to mention. We piss and moan, wring our hands and point fingers at one another, all too often fracturing long-term relationships and staying away from family get togethers. It's a national disease as most of us retreat to those who 'think like we do' on Facebook and Twitter. If consensus is dead, we, killed it quietly at home watching Fox News or MSNBC.
When was the last time you sat over shared coffee, quietly discussing opposing political views and arriving at consensus on those areas where you found agreement? When was the last time you actually listened to another point of view without 'pre-loading' your response? When was the last time you …
This post is for paid subscribers