Low-Tide for American Police Departments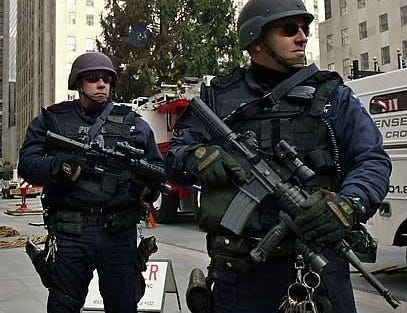 It's a tough time to be a cop. Whatever you happen to do in your career, it sure doesn't help to have the media constantly put you down and make you an object of scorn. God knows, policing is tough enough—99% difficult and routine, 1% life-threatening. Like fighting in a war zone, there's little warning when one becomes the other. 
Our response to that seems to have been to militarize our police. Even the smallest of our cities have Swat Teams and armored vehicles—the armoring-up courtesy of the Department of Defense offloading its surplus materiel. 
Just as the airlines find pilots from retired Air Force personnel, our returning war veterans are finding their way to police departments. It doesn't take much imagination to connect the dots from a war-time 'them versus us' mentality to mirroring that within police units. The trusted beat cop image, chatting up those whose respect he earned is fading to black-clad tough guys who don't take any lip.
All of which is the ultimate price we pay …
This post is for paid subscribers