Men Are Over: It's Time to Send Them Off to the Kitchen or Out to Rake Leaves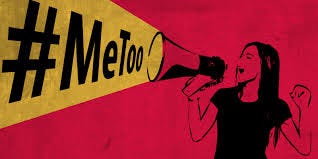 Harvey Weinstein presided over The End of Manhood and the world is a better place for it, at least to read almost anything from the internet or newspapers (if newspapers are still read at all in this Brave New World).
In politics, the arts, business and even the most intimate of relationships, men are falling like leaves in autumn. Now we are relegated to raking up the leftovers of our errors and hauling them out to the curb to be picked up and hauled off.
The financial misdeeds of off-shoring one's personal or corporate tax responsibilities are old news, yesterday's stuff. Who cares what Trump did or didn't do in Davos? All eyes are now on Stormy Daniels and every woebegone member of the British Presidents Club. News cycles may well be faster-than-a-speeding-bullet, but #MeToo has legs. That hashtag is on every man's mind.
Out with them all. Men are over. It's time for them to fix lunch for the kids and pick them up at school, if they can be trusted with the keys to the car. They may po…
This post is for paid subscribers