Migration, a Problem in Its Infancy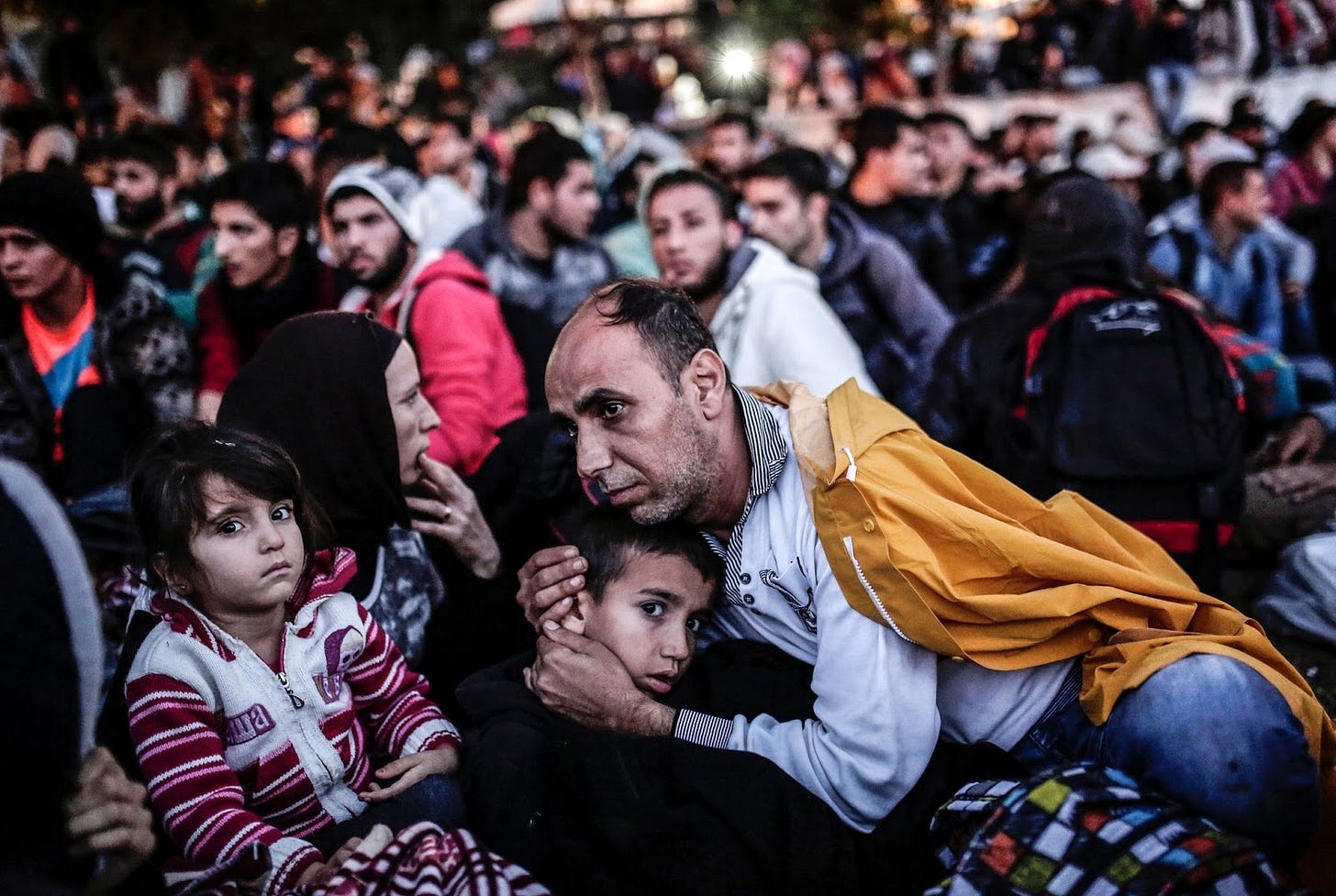 Counting the dead. We're extraordinarily good at counting the dead, we warlike nations. Every drone-strike has its body-count and we're pretty good at counting losses on both sides, whichever those sides might be.
What we're not so good at is keeping tabs on the displaced and those whose lives have been unalterably affected by chaos. Our boys come home, if they come home, to dysfunctional medical and psychiatric care—a lost generation, as the women and men of Vietnam were lost. In those far away war-zones the losses run deeper and the damage runs closer to the bone.
Iraq was a nation run by a ruthless dictator, no doubt. But the parks were open, the ice cream vendors sold their wares and family life had regularity, no matter the constrictions. Syrian children went to school and Afghan tribal communities went about their daily lives.
All gone now, the mirage of democracy traded off for car-bombs, suicide bombings and families shuttered away in what's left of their homes—listening, fearing…
This post is for paid subscribers