No Fear at the Top Over the Next Recession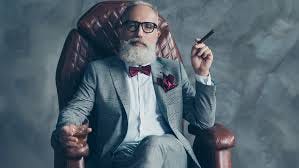 Recessions are simply a short intake-of-breath for the rich
and there's a reason why.
They invented a heads-I-win,
tails-you-lose economic environment when we weren't looking. It's the
nearest we ever came to alchemy—the turning of base metals into gold.
Let me explain.
In a recession—or even a major
crash—two things happen.
1.  Things
lose their value. Stuff like houses and cars and shoes for your kids are
cheaper.
2.  Money
doesn't do that. Money increases in value. The cash you stashed under
the bed, because you didn't trust the banks, will buy more after a
recession.
But you and I, along with other
ordinary folk aren't able to buy more, because our beds have feathers
inside, so it doesn't help us. We're having trouble enough paying the mortgage
and keeping our kids in school.
But the rich, the wealthy, whatever you choose to call those
dudes at the top, have lots of money—or access to it, which is pretty
much the same thing.
This post is for paid subscribers