Not Why, But Why Not Coronavirus?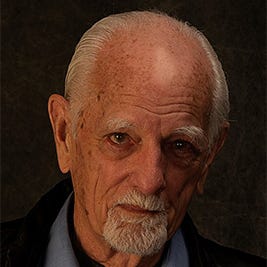 I'm no longer a young man and so I often see things from
more of a historic than immediate perspective. When I was a lad, there were touch
more than a billion people on the planet.
Now, we're nudging 8 billion and,
unsurprisingly, things are different. But apparently only from my perspective.
While the planet slowly incinerates its land portions and loses 200 species a
day, our human species persists.
Which is chiefly because we control
and abuse so much of what we inhabit. There's no one there to stop us.
In the ancient times of my youth, there was no Roundup™, genetically modified food or
single-season seeds. In those days Monsanto (inventor of all three) was simply
a sleepy little old chemical company.
The list of 'not-quite-yets'
included Eisenhower's interstate highway system, trawler-fishing, industrial
agriculture, the Marshall Plan to reconstruct Europe and Japan, plastics, antibiotics,
jet aircraft, the cruise ship industry, internet, personal computers and
underarm deodorant. People still w…
This post is for paid subscribers