Note to Elon Musk: Put the Electric Car Where it Counts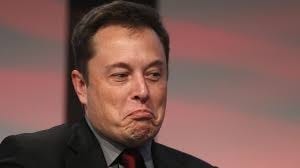 The automotive industry is surging toward a bright near-future of electric vehicles. But currently the industry-focus is on consumers and, let's face it, they are mostly middle to upper-middle class suburbanites. The worst auto-related pollution is in the cities. Not only that, but buying a pricey new car is a slow-turnover process and will take decades to actually affect pollution. 
I have some thoughts to share with Tesla in that area and I shared them, but failed to even get a reply. Sorry 'bout that, Elon. You must have been distracted over at Space X or the Gigafactory. But see if they make sense to you, the reader and, if you're an average American, a car owner as well.
Manufacturers are showing great interest and (apparently) open wallets in the rush to catch up with electric vehicles. And there are few things that push progress in opening markets as much as money being spent.
What I pitched to Musk (through Tesla) was the suggestion that he focus his energy on a segment of the ca…
This post is for paid subscribers