Obama's Zombie Cat—Healthcare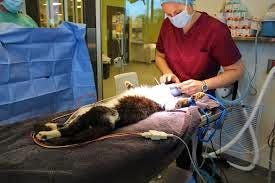 You may have read the story of Bart, the cat whose owner found him in a puddle of blood, hit by a car and (according to him) obviously dead. Bart's owner was so distraught, he couldn't stand the thought of burying him, so he asked neighbor to dig a shallow grave. Five days later, Bart showed up, wounded and hungry, having clawed his way out of his grave. Endnote: Bart lost an eye and had some other damage but the vets say he'll live out another of his lives comfortably.
The metaphor to Obamacare is pretty low-hanging fruit, but I'll pick it anyway.
The President's healthcare program was a healthy cat, run down in the streets by special interest groups specifically to make it ineffective. Presidents since Herbert Hoover had all tried to bring a sensible National Healthcare program to the American people and all such attempts had died in the street in a puddle of blood.
President Obama was determined not to be among them and, in desperation to get something passed and in the hope that this
This post is for paid subscribers