Oh, What a Beautiful Morning--Wildlife Thrives in Closed US National Parks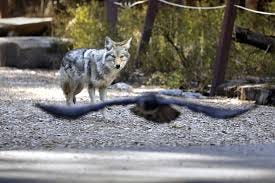 A recent article
from the Guardian gushes about the resurgence of wildlife in our American
national parks since shutdown.
"Deer, bobcats and black bears are gathering around parts
of Yosemite national park typically teeming with visitors."
Lots of things are changing since
the pandemic. Cities are breathing easier, the sudden dearth of traffic is encouraging
pedestrian-only zones in Milan and Barcelona and we may finally be witness to
the popularity of the electric automobile (get your Tesla shares before they go
through the roof).
But my hope at the moment is for the saving of our national
parks, before their last chapter is written.
This post is for paid subscribers