Our Personal Moments of Idiocy
We've all had them, you and I and that wayward hunter that apparently let his illegal fire get away from him and caused the huge California fire that threatened Yosemite. A stupid moment gone wrong, his life in ruins and unbelievable damage with unknown consequences.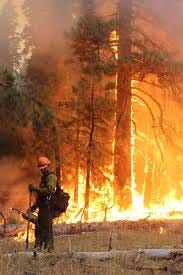 There, but for the grace of whatever god you believe in (or don't), go you or I, when we are momentarily careless or think we can squeak by, driving with a drink in us or nudging common sense in the wrong direction. Maybe we get away with it and, in reflection, nothing more than a 'whew' moment. But it's common, more common that we care to admit and it's in us all. No one escapes. A few are left to deal with the disaster of unintended consequences.
So, it was the fire that put this thought in my mind over breakfast this morning. What happens to this idiot who lost control of something he never intended? He (do we automatically assume it's a 'he?') is no doubt a fine family man (or not), with a good many friends who value…
This post is for paid subscribers