Our Whack-A-Mole U.S. War on Drugs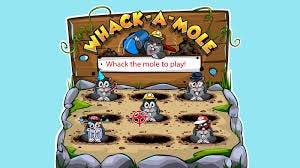 We once had a 'war on alcohol,' which we called Prohibition.
We Americans are good at war with things, but they seem quite regularly to fail
us.
Prohibition was a constitutional amendment, no less and
its end required another
constitutional amendment. Complicated stuff.
Interesting things happened, 14 years later, after repeal.
Joe Kennedy (who made a family
fortune from bootlegging) became the American Ambassador to Britain and sired a
son, later to become our 35th president.
The Mafia calmed down a bit and got
into quieter activities such as extortion and mob-run businesses that, if you
didn't sign on, got your windows (or your legs) broken.
But that was then and now is now, although the parallels are
fascinating between drugs and alcohol.
Either of these was supported by an
uncontrollable thirst by their users. Americans who choose to do drugs in
various forms do so by choice.
Admittedly a poor choice, yet we are the major
end-users of every substance war upon which we have chosen to fight. How
can th…
This post is for paid subscribers