Rhetoric on Capitalism vs Socialism Falls to Stupidism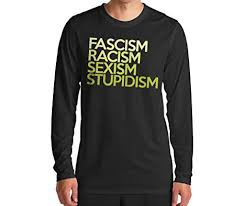 You won't find stupidism in a dictionary, so don't bother
looking. I just invented it.
There are many great
attributes to Capitalism, but it needs controls (and once had them).
Four out of the five best
nations in which to live, according to residents, are socialistic: Canada (no),
Sweden (yes), Denmark (yes), Norway (yes) and Finland (yes).
Now you can the positives and negatives on both sides and
discuss them intelligently, but all too often that's when stupidism rears its
ugly head. And ugly it is.
Shall we fiddle with definitions?
One calls socialism 'a political and economic theory of social
organization which advocates that the means of production, distribution, and
exchange should be owned or regulated by the community as a whole.'
Catch that owned or regulated part? Community as a whole doesn't own the interstate highways, rural
electrification, social security, Medicare or our over-stuffed military. But
government does regulate them, or at
least tries to. In the case of the
military and privat…
This post is for paid subscribers