Royal Dutch Shell in Nigeria, the Shame of the Kingdom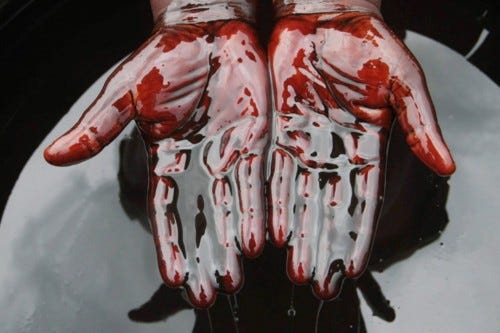 Royal Dutch Shell, the largest company in the world in terms of revenues, is headquartered in The Hague, Netherlands and would be the pride of any nation, were it not for its ethical lapses in Africa. For fifty years, Shell has exploited Nigerian oil and what of it? exploitation is defined by those in power. Another useless and whining complaint of environmental abuse.
Get over it, look the other way, fill up your car and realize it's not your issue, isn't happening in your country and you can't save every hopeless situation in the world. One wonders what Queen Beatrix thinks of all the negative publicity in such a case, finally brought to court after decades on behalf of four Nigerian farmers.
Perhaps it is beyond her attention or, as they are wont to say in business, above her level of authority. Still, as reigning monarch, there are no levels of ethical behavior above the Queen. She's a lovely lady, a beloved monarch and it's not my intention to show her in any other than a favorabl…
This post is for paid subscribers