Shutdown is Not the Problem; World Opinion Is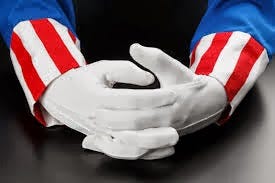 The eminent shutdown of the U.S. government is solvable and will be solved. There are many partial solutions, paste-ons and gimcracks to keep America financially whole. Perhaps wounded a bit, but whole.
What is a problem, is how the world has increasingly come to see us, beginning in the days of the Clinton Impeachment. Living in Europe, as I did at the time and still do, I witnessed my European friends in the throes of disbelief that the most powerful nation in the world could actually contemplate replacing a President because of what, for them, was a minor event. A sex scandal? The President of France had a mistress and two 'illegitimate' children and yet retained both his power and respect.
It shook them, I'll vouch for that and it was the opening gun for shakeups yet to come.
911 shocked everyone across the world and immediately brought a convergence of sympathy and willingness to help America that has not been seen since. Essentially we drained off and squandered that splendid op…
This post is for paid subscribers