Dragged, Kicking and Screaming—Socialism in America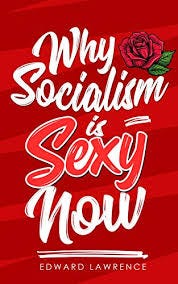 It's been said many times, but things said many times are often
true: Socialism for the rich, democracy for the poor. Too big to fail
infers that the small are the natural inheritors of that tiresome chore.
Yet things said many times are
often not true, even by very wise men: "The inherent vice of
capitalism is the unequal sharing of blessings; the inherent virtue of
socialism is the equal sharing of miseries"—Winston Churchill
And yet another: "The law, in
its majestic equality, forbids the rich as well as the poor to sleep under
bridges, to beg in the streets, and to steal bread"—Anatole France
These were of course the quotes of wealthy and well regarded
men, but we Americans are already socialists and our most cherished
institutions are socialistic to their core.
·
Would anyone seriously undo the Eisenhower
interstate highway system and its ubiquitous opportunity to dine on fast-food
at every junction?
·
Are social security, the national power grid,
public schools and the world's largest military a b…
This post is for paid subscribers