Stock Market Selloff—Not Coronavirus, But the Manufacturing Complex
Coronavirus looks to me like a trigger rather than a cause.
Why would that be?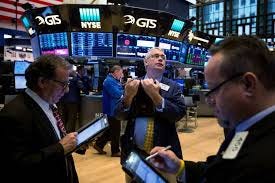 For one, a market within which
stocks we once valued at 20 times earnings now trade at 300+ earnings and that's
not rational, but it has its own dynamics. The world is awash in money as that
infamous 1% rake in all the cash on the table.
You can write a book about why that's
true—and I imagine many already have—but no matter who has it, cash has to find
a home and the most convenient home is stocks. The US exchanges and the US
dollar are also the safest currency and best regulated exchanges.
Voila—we've found the Yellow
Brick Road and the Wizard of Oz is snugly ensconced behind his
curtain.
But that doesn't answer the trigger question. Why
coronavirus? For two reasons.
This post is for paid subscribers