Tariffs Are Not Advanced by Breaking All the China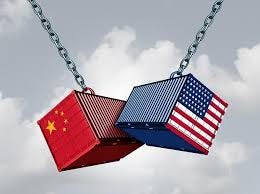 Don't confuse the headline with breaking the Chinese nation,
I'm using the more common reference to bulls in china shops. Bullshitters in
china shops will serve equally well.
Personally, I'm in favor of
tariffs when they're used responsibly to promote national interests and level
certain playing fields. Economic responsibility pretty much went down
the toilet when globalization made the economic world a flat-earth society.
But our current bull(shitter) is
named Donald and he dropped a huge and amazing pile of bull-shit right
in the face of our major trading partner. On a whim. Without a clue.
China, the American diplomatic Service and all its associated agencies, the
media, as well as you and I learned about it on Twitter.
This post is for paid subscribers