The Concept: A National Currency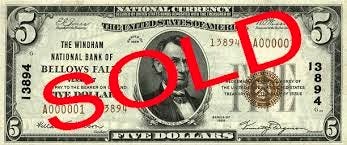 The dollar is our accepted US currency, but it's not issued by the Treasury. That responsibility has been given to The Federal Reserve and the (FED) was created by the federal government in 1913, largely to respond to a series of financial panics.
And get this, it was set up and approved after a secret meeting on Jekyll Island by Senator Nelson Aldrich (whose wealth came from insider investments in street railroads, sugar, rubber and banking) and representatives of the nation's top finance and industrial groups. A Jekyll and Hyde reference is too juicy to avoid.
It took a mere 20 years for this 'response to financial panics' to land us in The Great Depression. In any event, every 12 weeks the Fed gets its communal head together and decides on how to proceed with the American economy—in effect, the banks decide in their own interests and, secondarily, in the interests of the nation.
WIKIPEDIA: There is ongoing debate about whether central banks should target zero inflation (which would me…
This post is for paid subscribers