The 'ism' that Dominates All Others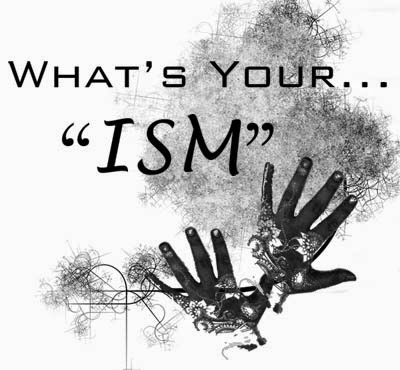 This is a thesis I propose that I hope will inspire argument and disproval. And what is a thesis but 'a new point of view resulting from research; usually a requirement for an advanced academic degree.' Yet I offer mine without either the drudgery of extensive research or benefit of an advanced academic degree. A creation of my quiet moments, here it is, bold and bald-faced, warts and all.
We have Absolutism, Absurdism, Actualism, Agnosticism, Altruism and Animism followed by Anarchism, Anti-imperialism, Asceticism and Atheism. Yet, my god, these are but a few of those listed and we are not yet out of the first letter of the alphabet.
We mostly recognize the standbys; Capitalism, Communism, Fascism (and its famous companions, Hitlerism and Stalinism). Then there's Darwinism, Environmentalism, Socialism and, for those with a long enough memory, McCarthyism. So I'll grant you, it's a hell of a long list and yet only one ism, it would seem to me, dominates all others. Now to dominate, I ho…
This post is for paid subscribers