The Real Greek Tragedy is Not Economic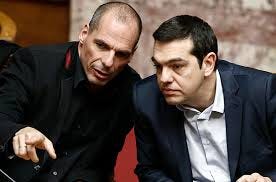 The real Greek tragedy is its devastating loss of opportunity.
Since WWII Greece suffered a series of corrupt governments that plundered the future of the nation for personal wealth and power. The result is a massively overbuilt bureaucracy, incredibly underbuilt social and infrastructure, tax avoidance by the powerful that undermined the willingness of citizens to pay their own taxes, stalled small business development and a general sense of public ennui. This was (and is) a formula for destroying rather than building a vibrant economy.
A major part of that fraud was senseless borrowing, no doubt of that but most of those proceeds slipping into private pockets and offshore accounts. We see that elsewhere, but Greece is the poster-child of the moment and will soon become yesterday's news. The pain and devastation will remain long after the world has forgotten.
It might have been otherwise.
Prime Minister Alexis Tsiparas and his Syriza Party government swept into power in a democratic refu…
This post is for paid subscribers